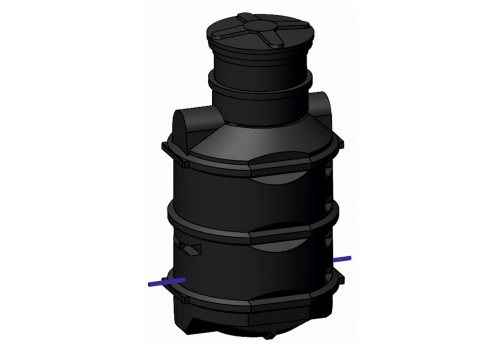 Water meter wells:
The water meter pit is a monolithic tank made of high density polyethylene. Inside, there are manhole steps to enter the tank.
The tank is topped with a 600 mm diameter riser and a lightweight polyethylene cover.
The pit is equipped with a tight inlet and outlet connections made of a ø32 PE pipe, enabling the installation of a water meter (it is possible to change the diameter of the connections to ø40).
Absorbent wells:
• Infiltration of rainwater
• Infiltration of sewage fed from the settlement tank
• Infiltration of sewage fed from biological treatment plants