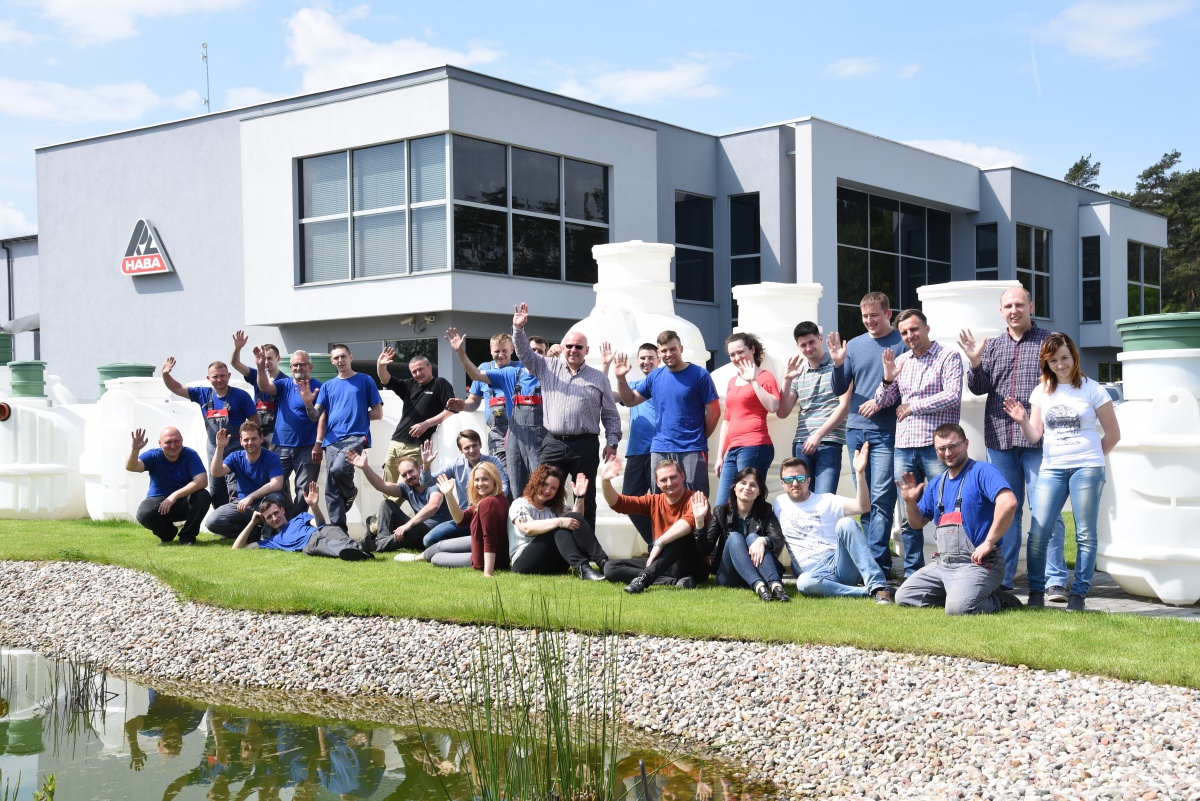 HABA RL has been on the market since 1993. We are a leading producer of sewage treatment plants (2 to 1000 PE) which can be purchased throughout Poland from companies specialising in the design, installation and maintenance of HABA RL sewage treatment plants.
Our offer also features fat and hydrocarbon separators, rainwater management systems, pumping stations, and biopreparations. We also manufacture custom-made HDPE castings.
With the sense of safety, convenience, comfort, and environment protection in mind, we have created products which are the result of many years of work and observation of our customers' needs. At HABA, everyone is committed to the company's development. We enjoy every success, but customer satisfaction is our greatest source of joy.
Throughout the 27 years we have been around, we found what is important to us. We have shifted from simple to good. We create new patented solutions, blazing new trails in the development of small sewage treatment plants. We are pleased that others follow in our footsteps and imitate some of our solutions which are not patented.
The support we provide goes beyond helping our partners, whose needs are always catered to. The network of outlets installing our devices is growing. It is not just about the product and maintenance. It is also about education. Our partners know that every single person and their environment count for us.
Expert knowledge is our key asset, which directly translates into the quality of our products. In the production process we use state-of-the-art technologies and high quality materials, which make our systems stand out not only in terms of effectiveness but also reliability. Each of our products is covered by several years' warranty and has a certificate confirming its highest quality.
The family, their home, garden, and the entire world. It is also about environment protection. We protect the planet's water resources. We teach how to turn sewage into a resource for the immediate environment. That is why we want to show gratitude to the nature by providing plants with water and nutrients and enjoy beauty, fresh air, and peace and quiet.
This is how we can make sure that the future generations enjoy clean soil and water.