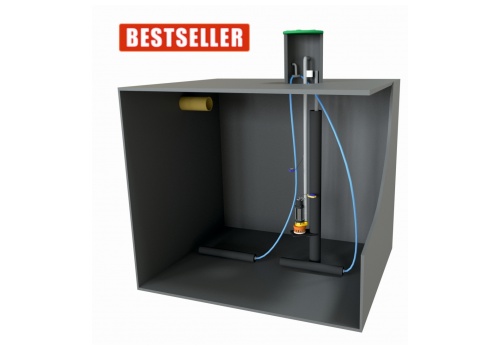 This kit is used to upgrade a holding tank or settlement tank of a drainage treatment plant into a BIO EASY FLOW odourless biological sewage treatment plant.
Benefits of using BIO EASY FLOW technology:
• Completely odourless treatment process,
• Very quick return on tank modernization,
• Infrequent disposal of excess sludge – once every few years,
• Treated sewage can be used for watering plants.
Modernization into a biological treatment plant - RETROFIT System HABA
The modernization kit consists of the following elements: blower, diffusers, distributors, treated sewage collection system, pump, and floats. The use of a pump enables the discharge of the treated sewage anywhere on the plot without the need to make any radical changes in land development.
The BIO EASY FLOW kits have a valid certificate of compliance with PN-EN 12566-3.